Evergreen Park Chiropractor for Optimal Health
April J. Miller, D.C. Offers Safe, Effective, Natural Chiropractic Care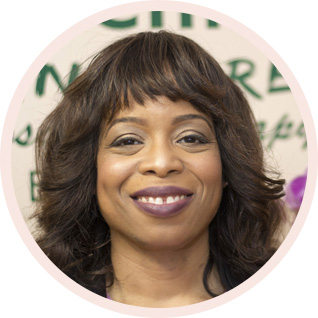 Welcome to the practice of April J. Miller, D.C. at Evergreen Park Spine & Injury Center, P.C. We use effective, natural and safe chiropractic treatments as well as exercises based on current literature to get the very best health outcomes for you and your family. We assist our clients to achieve their optimal health potential after they have experienced a traumatic event and/or address the problems that are caused by musculoskeletal conditions to create symptomatology. The goal of chiropractic care is to not only decrease symptoms but to give our clients more endurance, flexibility, and have a higher quality of life. Our focus is to restore, maintain or improve the quality of your life based on your specific needs.
A Wide Range of Techniques and Services for Your Individual Needs
Evergreen Park chiropractorApril Miller, D.C. uses a myriad of techniques and adjunct therapies to provide the most appropriate treatment for each client based on their individual needs to correct the spinal biomechanical lesions that cause dysfunction and/or chronic pain. In addition, she is certified in the Webster Technique to allow expectant mothers to have a safe and effortless delivery process for her and her child.
Contact your chiropractor Evergreen Park, April J. Miller, D.C. to schedule an appointment today!